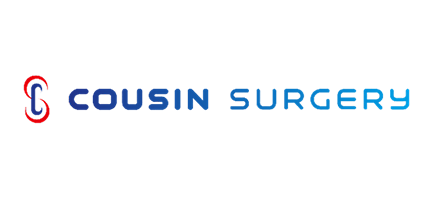 We are an implantable medical device company in the North of France with a history of 170 years of expertise in our business, a company of engineers who invent products and we have our sales team who sell them. I wanted to completely reverse this approach by setting up a marketing department in the company. It's a really important job for which I opted for the "outside consultant" solution. I found Laurence who convinced me during the interviews, on the one hand, by her mastery of marketing concepts and, on the other hand, by her pragmatic marketing approach, with fundamentals, strong experience and a strong personality. I was very satisfied with the mission of building/creating a marketing function that I entrusted to her. She also contributed to the definition of the profile of the person I was to recruit to take over and build the house on the foundations.
François TORTEL, CEO – COUSIN SURGERY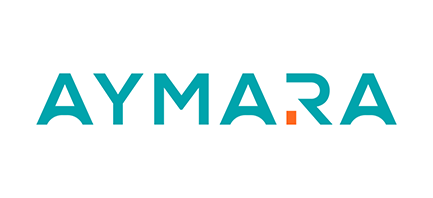 With Mrs. Ciora, we worked upstream on our identity, our DNA, our values. Once this work was done, we selected the communication agency from among the proposals made by Mrs. Ciora. She accompanied us in the reflection of our brand positioning. Calling on Mrs. Ciora allowed us to perfectly respect the timing initially set. On a human level, she is a very committed person, very attentive to her client's satisfaction. It is not impossible that we will continue to benefit from her support for our marketing and communication projects and policies.
 Blandine JOUNI, Directrice générale – AYMARA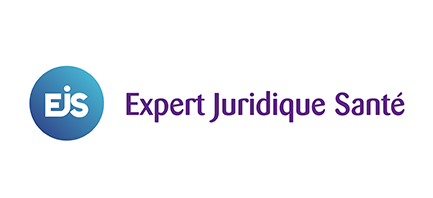 Laurence has been working with us since February 2020 on the redesign of our website. Her approach is based on an in-depth analysis of the company's operations through interviews with the manager and the team. She advised us – I really don't regret it – to work on the brand platform by explaining its usefulness. She then took care of the selection of the agencies and I was able to make my choice after the interviews she organized. To date, the website is complete and corresponds perfectly to us. I continue to work with her for all the problems which can exist within the framework of the communication (campaign on LinkedIn, Salon or others).
Delphine LECAILLE, Directrice générale – EXPERT JURIDIQUE SANTE
Vous êtes...
Dirigeant de Start-up, PME ou ETI de taille moyenne, en BtoB ou BtoC
Dans un contexte de changement de business modèle (evolution commerciale, transformation cross canal et digitale, croissance, développement à l'international)
Vous ne disposez pas des compétences Marketing pour mener à bien ces (r)évolutions

Contactez moi
Pour un entretien sans engagement
Contactez moi
Pour un entretien sans engagement